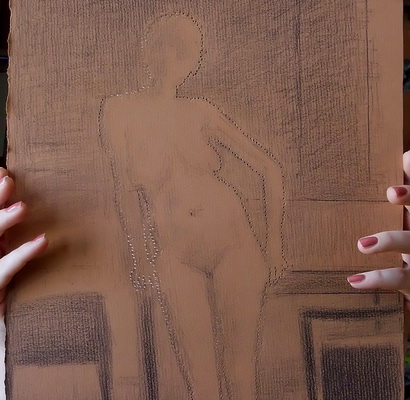 Jan Rauchwerger "Har-Zion corner of Chachmei Israel", Zemack Contemporary Art Gallery, May – June 2013, Tel Aviv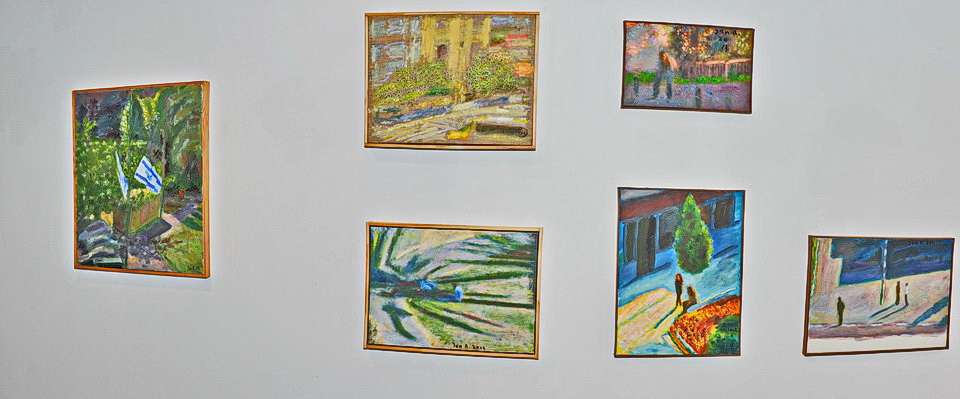 The corner of Har-Tzion Avenue and Hachamei Israel Street
A crossroads, with imposing patriotic street names.
Walking the dog.
A banality, there is basically no landscape here.
But there is a life, in all its manifestations.
Where will the spirituality come from?
The spirituality, if indeed it comes, will derive from painting,
from the creative process.
From nowhere at all – it is best not to think about it.
If thinking, then after work.
To read, watch and talk with old friends –
great artists, poets and philosophers.
It is what contains the joy of life for me now.
And also Galit, children and granddaughters.
And all this is happening to me!